People in Shenzhen can see numerous BYD new energy vehicles (NEVs) including taxis, public buses and some private cars driving on the roads. As a locally-based company, BYD Co. Ltd. has a large-scale headquarters located in Pingshan District where can have an overview of its specializing industries in electronics, automobile, new energy and rail transit. This photo page takes a peek at BYD's head office's area.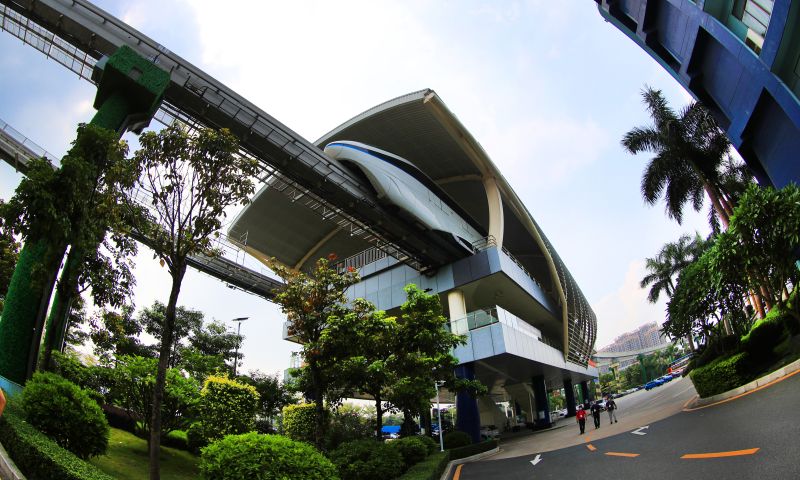 The 4.4-kilometer monorail in BYD's head office area in Pingshan District. Photos by Sun Yuchen except otherwise stated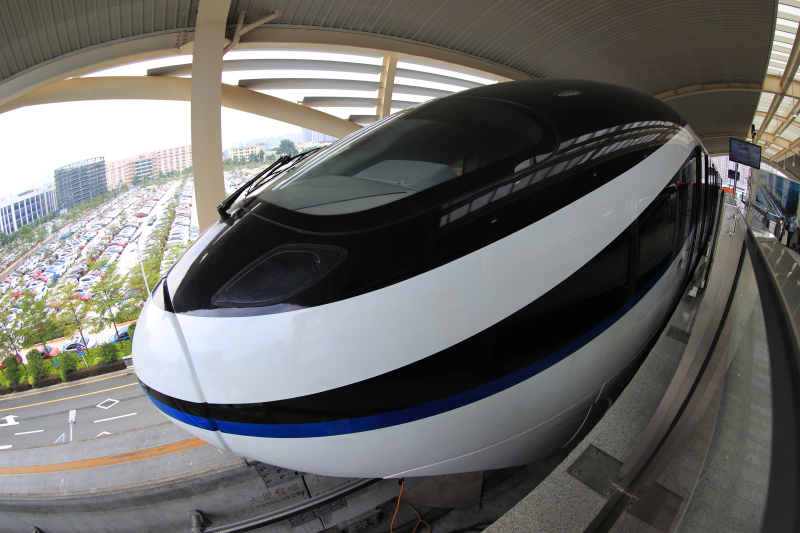 A train straddled on the monorail.
BYD's latest NEV model on display. It has a 605-kilometer-range, and can accelerate from zero to 100 kph in 3.9 seconds.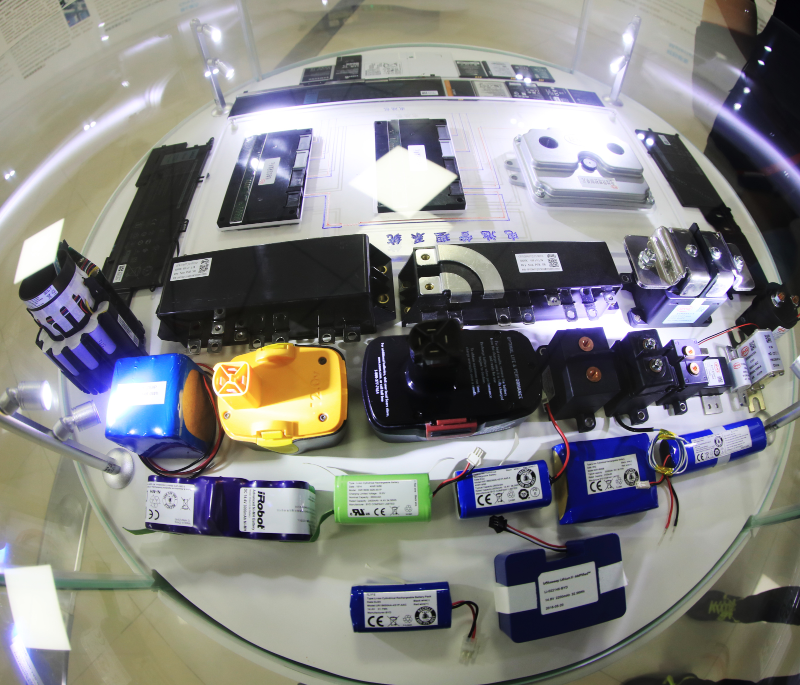 Various BYD-made batteries, the industry that BYD got its start.
An aerial view of the parking lot and garage for BYD staff members.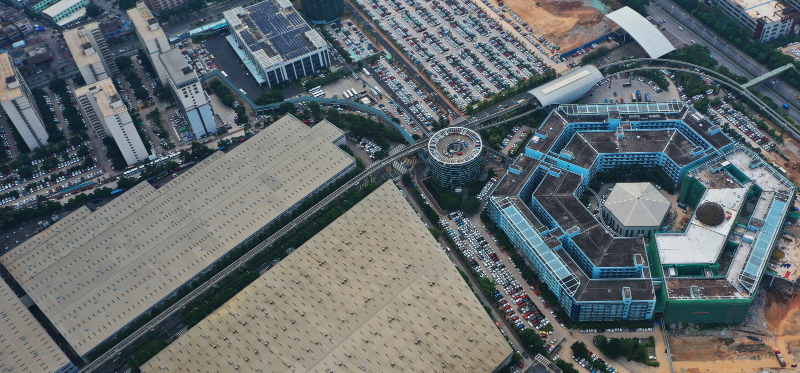 A bird's-eye view of BYD's headquarters building, the Hexagon.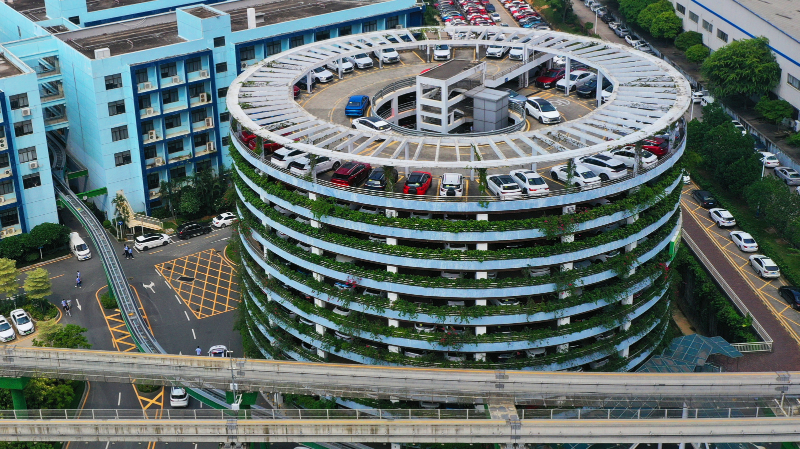 The 10-story circular parking garage that also provides recharging.
Workers at BYD's automobile assembly workshop. Courtesy of BYD