Major malls in Pingshan District are giving special offers to visitors as the 4th Pingshan Shopping Festival kicked off Friday, along with a nightlife festival, creative bazaars, 5G products, new-energy vehicle promotions and much more.
The festival, launched by the Pingshan District Government, is part of the Second August Joyful Shopping Trip in Shenzhen and will last through Aug. 31.
From Friday to Sunday, a nightlife festival is being held at Pingshan Yitian Holiday Plaza to boost the nighttime economy. In addition to special offers on food and beverages, music performances will be held from 7:30 p.m. to 9 p.m. every day, and a creative bazaar that features accessories, designer toys, electronic products and traditional handcrafts is also under way.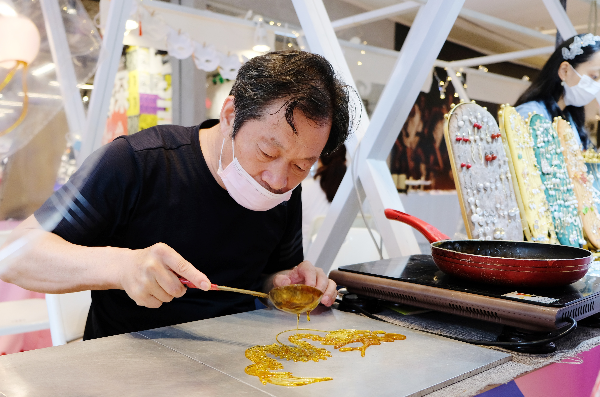 A man makes suger paintings at the creative bazaar Friday. Photos by Lin Lin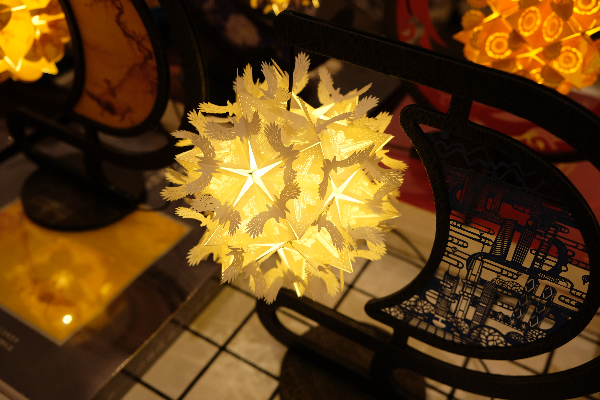 A papercut lamp that is demonstrated at the creative bazaar.
Visitors to the plaza can also find a special bazaar where children trade secondhand toys and books.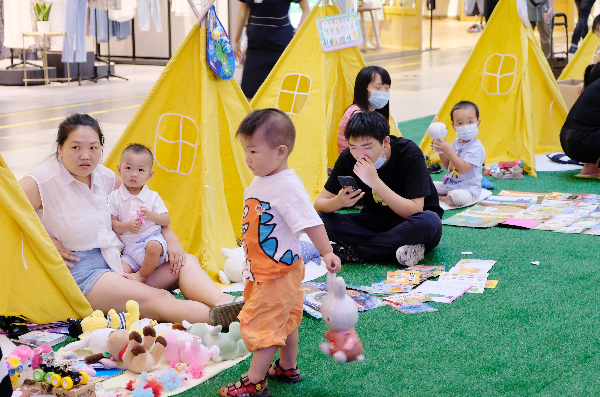 A scene at the bazaar where children trade secondhand toys and books.
Additionally, electronic product stores at the plaza, including Huawei, Xiaomi, Apple as well as Pingshan-based brands, are also doing special promotions with pop-up activities until Sunday.
At Rainbow Department Store, 10 BYD Song Pro DM SUVs are on display with a variety of products sold from the trunks of the vehicles.
"The August Joyful Shopping Trip in Shenzhen has become an important brand to encourage consumption. In the future, more events that benefit both consumers and sellers will be held," said Zhang Liang, vice head of the Pingshan District Industry and Information Technology Bureau.
Zhang also said that further efforts will be made to lure more brands and malls to Pingshan.