Travel
Maluan Mountain
Maluan Mountain is extremely popular among avid hikers because it's easy, safe, beautiful and varied with clear streams, lush woods, Chinese plum blossoms and one of the area's largest waterfalls.
The mountain's paths aren't surfaced, yet the climb is not strenuous, as the summit is only half the height of Shenzhen's highest peak, Wutong Mountain.
The summit is accessible from various routes, but the most attractive one is along a stream.
The stream is less than half-a-meter deep, with boulders forming natural steps for hikers. Jumping from one boulder to another is a real test of balance, as some boulders are pointed and far apart from each other. In other places, the boulders are so large and close together that you have to scramble over, squeeze between and slide down them.
Scarab Village Scenic Spot
Mountains are interlaced with villages at this idyllic location where chickens can be heard in a peaceful forest and birds sing above the secluded slopes. Visitors can walk ancient roads and mottled bluestones that have witnessed the vicissitudes of years, seasons.
Green Mountain Ridge
In this modern agro-ecological technology park, green vegetables and trees laden with ripe, twinkling fruits are everywhere. The infinite vigor of life is fully represented in the 30-hectare natural farm, where the joy of the harvest is beyond words.
Pingshan District Central Park
This sprawling park and leisure area is designed in a post-industrial style that integrates pedestrian streets, entertainment venues, rest areas and exercise facilities while giving full play to harmony between man and nature.
Pingshan Sculpture Park
Near Maluan Mountain, the park houses seven sculpture companies and 12 studios. More than 300 artists work here and the companies' products are exported to 45 countries and regions.
Dongjiang Guerrilla Memorial Hall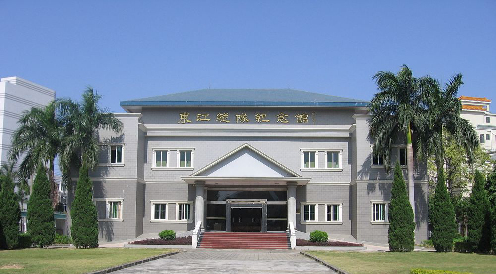 Located on Dongzong Road, the hall is sponsored by overseas Chinese and Shenzhen businesspeople. In October 1938, the Japanese army landed at Daya Bay and occupied areas downstream of the Dongjiang River and Guangzhou. The Communist Party established several guerrilla bases in Guangdong Province, including the Huibao People's Guerrilla Group and the Dongbaohui People's Guerrilla Group. They were later reformed to become the Dongjiang Guerrillas. The former site of the Dongjiang Guerrilla Headquarters is in Tuyang Community, Kuichong Subdistrict, Longgang District.