Travel
One of the earliest Hakka-style circular houses in Shenzhen, Xinqiao Ancestral Residence was built 260 years ago by Huang Zhenzong, an ancestor of the Huang clan, in Kengzi, Pingshan.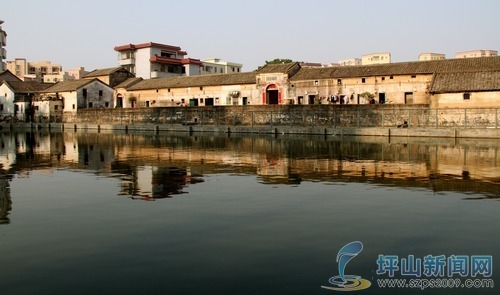 The residence has a floor area of 5,862 square meters. It includes three main houses, four side houses, one back house, one circular house, four turrets and one belvedere. The style is typical of Hakka residences built in Shenzhen and Huiyang at the time, and reflects the prosperous culture and economy of the Qianlong era.
The residence was put on the protected cultural relics list of Longgang District Government in June 2001.
Location: Xinqiaowei village, Kengzi, Pingshan District
Bus stop: Hongfu store
Buses No.: 380A, 870, B676, B761, E22, M295.
History: Built in 1753, the 18th year of Emperor Qianlong's reign in the Qing Dynasty (1644-1912).