Travel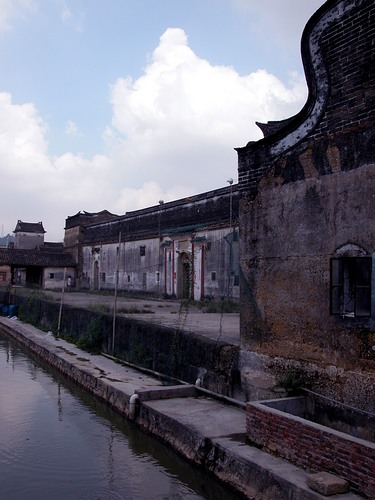 Located next to Fengtian village, Fengtian Ancestral Residence housed generations of the Huang family, who lived there since the reign of Emperor Jiaqing in the Qing Dynasty.
Standing in front of ancient trees and facing a rippling lake, the residence is quite spectacular. It follows the Central Plain's traditional folk houses with its framework, walls, slanted roof and symmetrical architecture.
Patterns of excellent workmanship are evident in the roof, pillars, doors, windows and corridor walls. In addition to housing, the residence also provides a defensible fortress with turrets on four corners and patrol paths on top of its walls.
Location: Biling village, Pingshan District
Bus stop: Pingshan High School
Buses: 933 M220, M332
History: Built in 1799, the 4th year of Emperor Jiaqing's reign in the Qing Dynasty (1644-1912).