IDS
  Chung Ki Ryong, president of IDS Shenzhen, is a polite, gentle South Korean man. On Mondays he is generally quite busy, but he still found an hour one Monday to share his experiences in Pingshan. He said the company was the first branch of IDS on the Chinese mainland. After getting through the financial crisis in 2008, the company has seen rapid growth in recent years and will have expanded its production capacity by 30 percent by the end of 2012.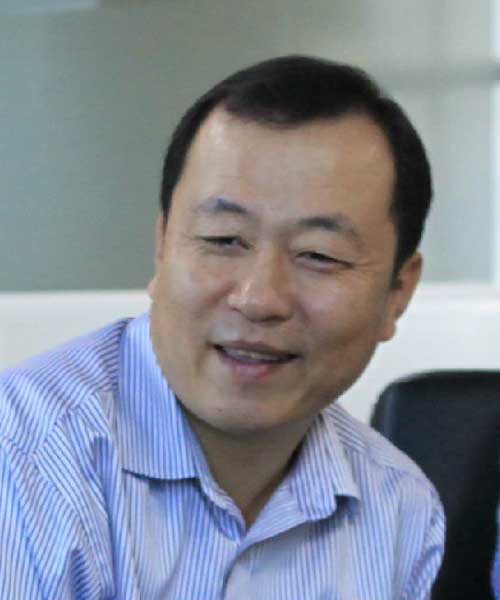 Photography: Sun Yuchen Q: Why did IDS choose to set up a branch in Pingshan?
  A: We heard about Pingshan from other entrepreneurs when we were searching for a location for our new enterprise in 2005. We chose to set up a factory in Pingshan because it is very close to Huizhou City, where Samsung and TCL are, and because this area is home to many large enterprises. Pingshan is a natural choice for us considering the Samsung project and the company's other developments.
  Q: How is the company developing?
  A: We had some difficulties during the 2008 financial crisis, but since 2009 we have been doing very well. We broke our output record in October 2012, and we are expecting more output in November and December. Despite the global economic slump, the mobile phone market is expanding. Our mobile phone screen technologies are among the most developed in the world. Apart from Samsung, we have also begun to cooperate with a major mainland company, and next year we will see more growth. We will expand our factory by 30 percent, to 13,000 sqm, by the end of 2012, and the new space will be fully utilized by May 2013.
  Q: How's the service of the Administrative Committee of Pingshan New District?
  A: We feel the government's service for enterprises has greatly improved since Pingshan was designated as a new district. We feel that the government is highly efficient and can solve problems very quickly. For example, there used to be no streetlights in the company's neighborhood, which was very unsafe for our workers. After we explained the situation to the new district government, streetlights were soon installed.
  Q: How many staff members do you have?
  A: We have about 2,950 staff members, including 20 South Koreans who are responsible for technology support, management and quality control. Our South Korean staff live downtown. I hope the new district government can build an international school here.
  Q: What are your expectations for Pingshan?
  A: Generally speaking, Pingshan is a great place. It's well designed and has many large enterprises. Pingshan has developed well as an industrial zone, but if it makes more progress in cultural development and infrastructure, such as Metro service and high-end restaurants and hotels, it would attract more investors to live. I'm glad to see that the urban environment of Pingshan is improving quickly. Next year, a Rainbow Department Store will open!