HGST
  Jeff L. Wang, general manager of HGSP (Shenzhen) Co., Ltd. and HSPC (Shenzhen Hailiang Storage Products Co.), two subsidiaries of HGST in Shenzhen, is a Chinese American who is familiar with Western and Chinese cultures. He has more than 30 years of experience in the electronics industry, including work for IBM. He came to China in 1997 and worked at SAE Dongguan before joining the Shenzhen companies in 2008. HGSP's output has jumped 150 percent under his leadership.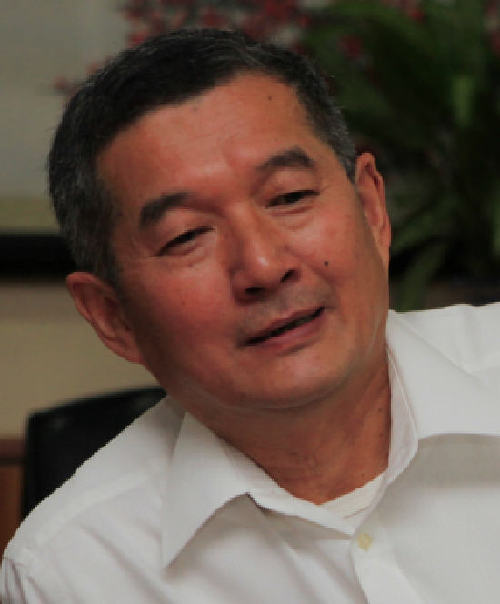 Q: Why did HGST build its hard-drive manufacturing base in Pingshan?
  A: Before setting up the factory in Pingshan, the company visited more than 10 industrial zones in several countries. One of the reasons we chose Pingshan was its location. Eighty percent of the parts needed by HGST can be purchased from enterprises within an area of 120 sqkm surrounding Pingshan. The government's supportive attitude also impressed us. Our choice has proven to be correct. From 2008 to present, the factory's output has increased 150 percent.
  Q: What support has the government given to HGST?
  A: Since the new district's formation, I feel that we've had more access to complete and convenient government services. I can give you an example. In 2010, many enterprises in the Pearl River Delta had difficulty recruiting workers. We felt the pressure, too, because the hard drive business was prosperous in those years and we had lots of orders. To help us retain workers, the administrative committee of the new district organized a gala for us during Spring Festival! Many of our workers said they had never seen such a splendid gala in their lives. And the Economic and Services Bureau provided us with a list of performances that were ongoing in Pingshan. These things touched us greatly. We feel that the government can really help us solve problems.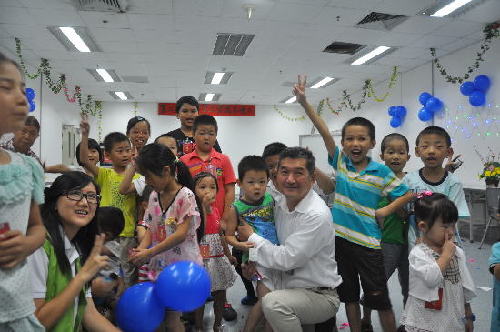 Q: What conditions do you provide for your employees?
  A: We have 6,242 employees. As a member of the EICC (Electronic Industry Code of Conduct), we pay great attention to workers' working and living environments. The company not only offers clean, neat and cozy dormitory space for workers but also has rented 800 apartments from the government for workers in Yanziling. Once every quarter, the company invites workers' families to visit the factory. In the dormitory there are reading rooms, televisions, computer rooms, laundry, and even badminton halls. Three weeks ago, our employees took part in the Shenzhen Games. We won first place in the women's tug-of-war and second in the men's tug-of-war. Every year, the company sends staff members who can speak English to teach in villages in Heyuan City. The program was highly recognized by the local school and the students. By far the company volunteers has offered more than 1,500 hours of training and more than 1,200 children has benefited from the program.
  Q: What's your plan for the factory?
  A: When HGSP (Shenzhen) Co. was founded in 2004, it bought 200,000 square meters of land, and so far only one-sixth of that land has been used because the factory was planned for the long-term. Our parent company, Western Digital, places high hopes on us. According to research by IDC, the hard drive industry's business will double within 10 to 15 years. We are confident in the industry and in the past achievements of the Chinese factories.
  Q: What's your expectation for Pingshan?
  A: We feel that the urban environment of Pingshan has been improving quickly over the past four years. When I first came here, there was only one good restaurant, but now there are quite a few choices. New buildings are mushrooming. Traffic is improving. I hope the administrative committee can organize even more activities for workers.